What is Plant Biotechnology?
Plant biotechnology can be defined as the use of tissue culture and genetic engineering techniques to produce genetically modified plants that exhibit new or improved desirable characteristics.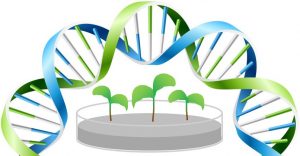 A Short History of Plant Biotechnology
The foundations of modern plant biotechnology can be traced back to the Cell Theory of Schleiden and Schwann which recognized the cell as the primary unit of all living organisms. The concept of cellular totipotency, which was inherent in the Cell Theory and forms the basis of plant biotechnology, was further elaborated by Haberlandt, who predicted the production of somatic embryos from vegetative cells. This brief historical account traces the development of technologies for the culture, regeneration and transformation of plants that led to the production of transgenic crops which have become central to the many applications of plant biotechnology, and celebrates the pioneering men and women whose trend-setting contributions made it all possible.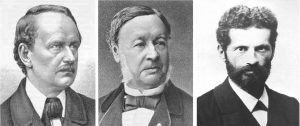 Methods for Plant Biotechnology
Two basic methods used in plant biotechnology are as follows:
Plant Tissue culture and
Genetic engineering.
An elementary description of these methods is provided in the following sections:
Plant Tissue Culture 
Plant tissue culture is a collection of techniques used to maintain or grow plant cells, tissues or organs under sterile conditions on a nutrient culture medium of known composition. Tissue culture is also known as in vitro culture.
It is widely used to produce clones of a plant in a method known as micropropagation.
The plant tissue culture technique was developed initially to demonstrate the totipotency of plant cells predicted by haberlandt in 1902. Totipotency is the ability of plant cells to perform all the functions of development, which are charactristic of zygote, i.e. their ability to develop into complete plants.
Steps of Plant Tissue Culture
Explant → Surface sterilization → Sterilization → Nutrient medium → Environmental condition → Subculturing → Plant regeneration & transfer to soil
Explant: The plant tissue or organ excised and used for culture is known as explant.
Surface sterilization: It is a process which involves the immersion of explants into appropriate concentration of chemical sterilant(s) or disinfectant(s) for a specified time resulting in the establishment of a contamination-free culture.
Sterilization: Microbes present in culture media , culture vessels, instrument , etc. are inactivated by a suitable treatment; this is called sterilization. Sterilization may be done in one of the following ways depending on the material to be sterilized.
1.Flame sterilization: instruments like forceps, scalpels, needles, etc. are usually dipped in 95% alchohol and flamed just before use.
2.Dry heat: mouths of test tubes ,culture flasks, etc. are ordinarily heated on a burner (spririt lamp) 3.Ethanol (70%): laminar air flow cabinet, bench surface, outer surface of culture vessel, hands of worker,etc. are wiped with 70% ethanol and the alcohol is allowed to evaporate.
4. Autoclaving: Culture media, empty culture vessel, etc. are autoclaved at 121°C and 15 p.s.i. for, usually, 15-20 minutes . The sterilization depends mainly on the temperature and time.
Nutrient medium: The medium on which plant cells and organs are cultured is known as nutrient medium, culture medium or simply medium. The nutrient medium contents organic salts to provide the 12 elements, excluding C, H and O, necessary for plant growth, certain vitamins, a carbon source (generally sucrose) and, where needed growth regulators, viz. Auxins and/or cytokinins.
Environmental condition: The organ and cell cultures are maintained under a controlled environment, particularly in terms of temperature and light.
Subculturing: After a period of time, it becomes necessary to transfer organs and tissues to fresh media . This is particularly true for tissue and cell cultures where a portion of tissue is used to inoculate new culture tube or flasks. This is known as subculturing.
Plant regeneration & transfer to soil: The ultimate objective of the application of in vitro techniques to crop improvement is to obtain full plants and to transfer them successfully to soil. Production of various organs,e.g root, shoot, etc from cells and tissue culture is known as organ regeneration or organogenesis.