Metabolism: (Gr. metabole = change) the totality of the chemical changes in living cells which involves the buildup and breakdown of chemical compounds.
Metabolites
Primary metabolites: Molecules that are essential for growth and development of an organism.
Secondary metabolites: Molecules that are not essential for growth and development of an organism .
Primary metabolism: biosynthesis, utilization and breakdown of the essential compounds and structural elements of the living organism, such as:
Best safe and secure cloud storage with password protection
Get Envato Elements, Prime Video, Hotstar and Netflix For Free
Best Money Earning Website 100$ Day
#1 Top ranking article submission website
➢ Sugars and polysaccharides; amino acids, peptides and proteins (including enzymes); fatty acids and nucleotides.
➢ The starting materials are CO2, H2O and NH3.
➢ All organisms possess similar primary metabolic pathways and use similar primary metabolites.
What are the secondary metabolites ?
➢ They are the phytochemicals that do not participate in plant metabolism .
➢ They are not directly needed by the plant as they do not perform any physiological functions .
➢ They may include pharmaceuticals, flavours, fragrances, cosmetics, food additives, feed stocks, antimicrobials .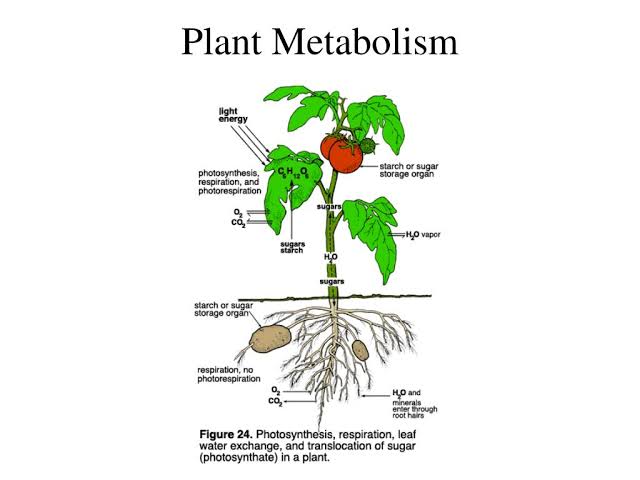 Why secondary metabolites? 
➢ Chemical warfare to protect plants from the attacks by predators, pathogens, or competitors
➢ Attract pollinators or seed dispersal agents
➢ Important for abiotic stresses
➢ Medicine
➢ Industrial additives
➢ According to WHO survey nearly 70 – 80% of total world population depend on herbal drugs
➢ The production of specialty chemical by plants is a multi billion industry.
Types of Secondary Metabolites
| | | |
| --- | --- | --- |
| Type | Example |      Uses |
| Alkaloids | Caffeine, Codeine, Quinine | Stimulant, Analgesic, Antimalarials |
| Cyanogenic glycoside | Diosgenin | Progesterone |
| Flavonoids | Quercetin, Procyanidins | Antibacterial, Antimicrobial, Anti-inflammatory |
| Phytic acid |           – | Antioxidant |
| Gossypol | Hypokalemic paralysis |             – |
| Phytoestrogens | Resveratrol | Reduce risk of cardiovascular diseases |
| Carotenoids | α-carotene, β-carotene and lycopene | Contribute to photosynthesi |
Hormone
Applications
Abscisic acid
Inhibits growth in response to change in temperature & light.

Controls closing of stomata in dry conditions.

ABA is applied to plants before shipping.

Auxins
Stimulate cell elongation, differentiation of xylem & phloem, root initiation.

Suppress growth of lateral buds.

Delay leaf senescence.

Cytokinins
Promote cell division.

Lateral buds development.

Delay senescence.

Ethylene
Fruit repening.

Inhibitionof stem elongation.

Gibberellins
Synthesis in apical portions of roots & stems.
Functions of Secondary Compounds
➢ The most common roles for secondary compounds in plants are ecological roles that govern interactions between plants and other organisms.
➢ Many secondary compounds are brightly colored pigments like anthocyanin that color flowers red and blue. These attract pollinators and fruit and seed dispersers.
➢ Nicotine and other toxic compounds may protect the plant from herbivores and microbes.
➢ Other secondary compounds like rubber and tetrahydrocannabinil (THC) from cannabis plants have no known function in plants.
Secondary Metabolites
➢ Possibly over 250,000 secondary metabolites in plants .
➢ Classified based on common biosynthetic pathways where a chemical is derived.
➢ Four major classes: ✓Alkaloids, ✓Glycosides, ✓Phenolics, ✓Terpenoids .
1. Alkaloids :
More than 6500 alkaloids are known and are the largest class of secondary compounds. They are very common in certain plant families, especially:
✓Fabaceae – peas and beans, ✓Asteraceae – sunflowers, ✓Papaveraceae – poppies,  ✓Solanaceae – nightshade, tomato, ✓Apocynaceae – dogbanes, ✓Asclepiadaceae – milkweeds, ✓Rutaceae – citrus .
➢ Class of alkaloids, the vinca alkaloids from Vinca rosea, the Madagascar periwinkle, can also bind to tubulin and inhibit microtubule polymerization.
➢Vinblastine and vincristine are used as potent agents for cancer chemotherapy,
➢ The alkaloid colchicine, a constituent of the swollen, underground stems of the autumn crocus (Colchicum autumnale) and Meadow saffron, inhibits the polymerization of tubulin into microtubules.
2. Phenolics:
• Derived from aromatic amino acids, such as phenylalanine, tyrosine, and trytophan.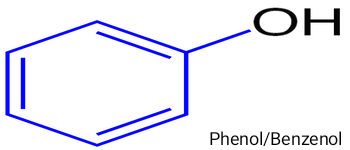 • All contain structures derived from phenol .
• Some examples:
Coumarins: antimicrobial agents, feeding deterrents and germination inhibitors.
Lignin: abundant in secondary cell wall, rigid and resistant to extraction or many degradation reagents.
More Phenolics
➢Tannins are astringent to the taste. They give dryness (astringency) to dry wines. They can also be used to tan leather. They often give water a tea colored look. Tannins are common in pines and oaks.
➢Lignin is a major structural component of wood. The exact structure of lignin is complex and not known.
3. Terpenoids :
➢Terpenoids are dimers and polymers of 5 carbon precursors called isoprene units (C5 H8).
➢ Give scent, flavors, colors, medicine.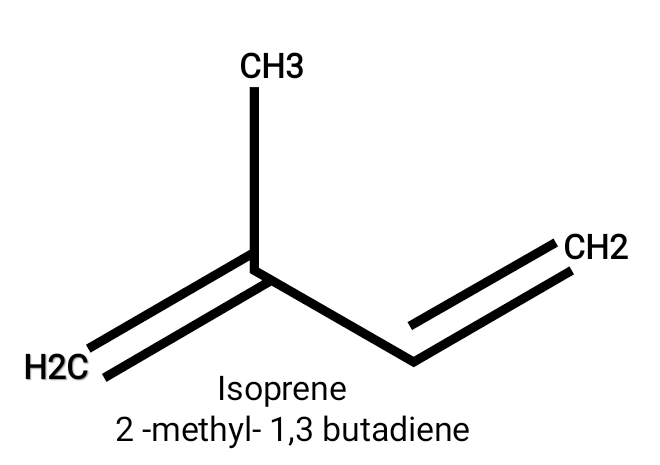 ➢ Three plant hormones are derived from the terpenoid pathway.
➢ Terpenoids often evaporate from plants and contribute to the haze we see on hot sunny days.
4. Glycosides:
• Compounds that contain a carbonhydrate and a noncarbohydrate
• Glucosinolates: found primarily in the mustard family to give the pungent taste.