It's always helpful and extra-beneficial to check the background or history before learning a new subject matter. Why? Because this enrich us with some fundamental concepts behind the topic and enable us to understand how versatile ideas bloom and differentiate to shape a new body of knowledge. Isn't that interesting!!! If you agree with me, you are going to have a pleasant experience for the next couple of minutes as long as you are with me.
Botanical Exploration
As students of Science, we all know plants from scientific perspective more or less and people who aren't, they also embrace plants knowingly or subconsciously as plants are the inseparable needs for our living and livelihood in all walks of life.
Best safe and secure cloud storage with password protection
Get Envato Elements, Prime Video, Hotstar and Netflix For Free
Best Money Earning Website 100$ Day
#1 Top ranking article submission website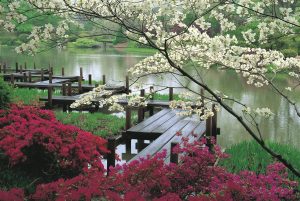 Considering this huge significance, now we will try to see who are the people behind discovery, naming, identification of plants and how they proceed to explore over the long course of time, precisely in Indian Subcontinent including the areas of present Bangladesh
Hall of Fame
We quintessentially remember all the plant science enthusiasts of the past. Among them some of the most illustrious pioneers are listed below and we are going to learn about them–
William Roxburgh
Nathanial Wallich
J. Gibson
F.B. Hamilton
William Griffith
J.D. Hooker
C.B. Clarke
David Prain
1. Dr. William Roxburgh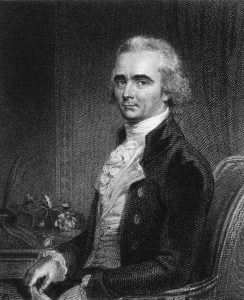 Sir William Roxburgh (1751-1815) abbreviated as "Roxb." was a Scottish Physician and one of the pioneer botanists of Indian subcontinent. He is regarded as "The Father of Indian Botany". He lived in India during 1776 to 1806 and served as a Superintendent of the East Indian Company's Botanic Garden at Calcutta from 1793. He was actively engaged in the floristic studies of the eastern coast of the Peninsular India.
While studying as a medical student in the University of Edinburgh, Roxburgh learned the rudiments of botany and Linnean Taxonomy from famous British botanist Professor John Hope (1725-1786).1 Arriving in India, he at first worked as a surgeon's mate on the Company's ships. Later he was transferred to Madras Presidency as a servant of British East India Company where he was promoted from surgeon's mate to assistant surgeon to full surgeon in 1780. During that time he started working experimentally with plants in an experimental garden which he established in Samalkot, 200 miles north of Madras. There he employed and trained native artists to draw plants with accurate descriptions and remarks of usage.
Roxburgh was made the Superintendent of Calcutta Botanic Garden in November, 1973. He, with the help of local artists produced the drawings and descriptions of as many as 2583 illustrations of Indian plants which constitute the Icones roxburghianum. These drawings as well as the herbarium specimens that he collected laid the foundation of Indian Botany and earned him the epithet 'The Father of Indian Botany'.
He published a book named Hortus Benghalensis (1814) where he mentioned 5877 species, out of which 449 species were collected from Bangladesh (Dhaka, Chittagong, the Sundarbans, Sylhet, Rangpur and Bakerganj)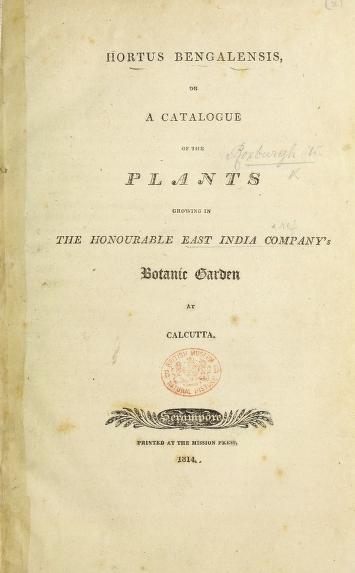 Another contribution of him is the Flora Indica or, Descriptions of Indian Plants (1820, 1824, 1832) where he described 6480 spp. out of which 715 species were from Bangladesh. One of them is Justicia tinctoria Roxb.
2. Dr. Nathanial Wallich
Wallich, abbreviated as "Wall." (author citation) was a Danish physician and botanist. He was the second explorer in Indian subcontinent who arrived in India in 1800. He was appointed as Superintendent of the Calcutta Garden in 1815 and was there until 1846. He stored 7963 collections of plant specimens in his name as "Wallich's Catalogue". His collections were first accumulated in Calcutta and then transferred to London.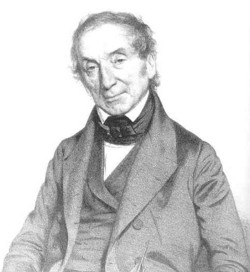 He collected plant specimens with Buchanon Hamilton, De Silva, M.R. Smith and W. Gomez. Even the first two versions of Roxburgh's Flora Indica (1820, 1824) contained Wallich's contributions.
e.g. Thunbergia coccinea Wall.
3. J. Gibson
John Gibson was a bachelor gardener of England. He reached Calcutta in March 1836. After reaching India, he started out his greatest adventure of his life on a small boat with two native gardeners. The boat sailed on the Matabhanga to meet the Ganges and took them to Dhaka, the Meghna river and then to the Surma to go to Chatak for collecting plant specimens.
From there, he proceeded to Khasia hills and in a few days collected 50 Orchid species besides many other interesting plants. He returned to Calcutta in February 1837 with a magnificent boatload of plants, mainly orchids.
4. Franchis Buchanan Hamilton
Also known as Francis Hamilton, was a Scottish physician who contributed significantly in the field of botany, zoology and geography, during his time in India.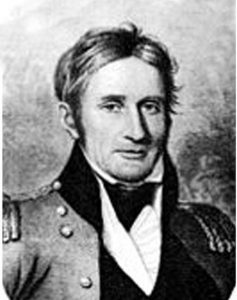 He joined East India Company at Calcutta in Sep, 1794 and made extensive survey over local vegetation. F.B. Hamilton succeeded W. Roxburgh to become the superintendent of Calcutta Botanical Garden in 1814. He visited Cumilla for new plants.
5. William Griffith
Griffith was a British doctor, Botanist and Naturalist. He was appointed first as an Assistant Surgeon in the East India Company. He completed various missions in Burma and Bhutan, he commenced his collecting trip on boat from Calcutta and arrived at Pabna on 9 Sept 1835 from where he passed through tortuous rivers and vast jheels and arrived Srimangal.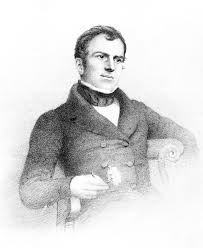 From Srimangal, he proceeded towards Jamalpur, and then down to Brahmaputra to Momenshahi (Present Mymensingh). Then he arrived at Habiganj, entered the Surma river and reached Chatak from where he left for Cheerapungi. On his second trip from Calcutta by boat in 1938, he arrived at Faridpur and then to Dhaka, Narayanganj and Lakkhipur. William Griffith collected many species from those areas of Bangladesh.
For rest of the part, please see "History of Botanical Exploration: Indian Subcontinent || Part 2"
---
References & Other Links
---
Revised by 
Abulais Shomrat on 10th July, 2021.