Table of Content
| | |
| --- | --- |
| SL No. | Topic Name |
| 01 | History & Organization |
| 02 | Functions Of Plant Introduction Agencies |
| 03 | Procedure |
History and Organization
Crop plants have travelled into many new areas from their centers of origin. This movement of plants occurred with the movement of man. Most of these introductions occurred very early in the history. For the example, mung, mustard (Brassica juncea), pear, apple and walnut (Juglans regia) were introduction from the Central Asian Centre Of Origin into the various parts of India in the dim past. Similarly, sesame, jowar, arhar, Asian cotton (Gossypium herbaceum )and finger millet ( Eleusine coracana) originated in Africa and travelled to India in this prehistoric period. It is, therefore, clear that the plant wealth of various nations is, to a large extent , the result of plant introductions.
For several centuries A.D. the agencies of plant introduction were invaders , settlers, traders, travellars, explorers, pilgrims and naturalists . The plant introductions were made either knowingly or unknowingly. Muslim invaders introduced in India cherries and grapes from Afghanistan by 1300 A.D. In the 16th century A.D., Portuguese introduced maize, groundnut, chilliest, potato, sweet potato, guava, pineapple, papaya, cashew nut (Anacardium occidental) and tobacco.
During 19th century, a number of Botanic Gardens played an important role in plant introduction. The Calcutta Botanic Gardens was established in 1781. The Kew botanic garden, England, arranged introduction of quinine and rubber trees from South America into India. During and after the last part of 19th century, various agricultural and horticultural research stations were established in the century. These stations introduced horticulture and agricultural plants independent of each other. There was no coordination among these agencies regarding their introduction activities.
Functions of Plant Introduction Agencies
The functions of all the agencies, concerned with the work of plant introduction, are four as follows:
Best safe and secure cloud storage with password protection
Get Envato Elements, Prime Video, Hotstar and Netflix For Free
Best Money Earning Website 100$ Day
#1 Top ranking article submission website
Introduction of plant material from different sources within and outside the country.

Plant explorations within and without the country.

Assessment and utilization of the introduced plant material.

Maintenance of introduction in living as well as in specimen forms in gardens, farms, herbaria and museums.
Procedure
Procurement of the plant material from the places within the country is very convenient but from abroad is somewhat cumbersome. There is a definite procedure for plant introduction from outside and its different steps with their salient features are discussed here:
TYPES OF MATERIALS TO BE INTRODUCED
New plant material is often needed by different disciplines of Botany therefore; the type of material to be introduced varies according to the nature of individual's requirement and interest.
The material which has likelihood of satisfactory adaptations under the new environment is usually introduced. Polyploids and cross-pollinated crops are easily adaptable to new climate.
Both the whole plant as well as its portion such as seeds, clonally parts, pollens and nodules can be introduced but again it depends upon:
Purpose Of Introduction
Type of crops
PLACE FROM WHERE TO BE INTRODUCED
The crop material is usually introduced from the region or country where the greatest variation is found in that particular species; i.e., areas which are rich in genotypes of genetical importance. Such type of places includes:
The place which possesses greater variation in topography, soil, and rainfall.
The place which is the centre of origin of that particular plant species.
The place where the seed plant sp. occurs both in wild as well as cultivated forms.
WAYS OF PLANT PROCUREMENT
Most of the plant material is introduced deliberately for use in agriculture and industry through:
Exploration Expedition: An expedition, may be from any organization, is composed of a team of scientists and is sent for personal exploratory search to the unexplored areas within or outside the country where its members pick up and collect the materials of their own choice.

Source: https://www.needforhome.com/wp-content/uploads/2018/05/put-plant-in-the-ground.png
Exchange: The material under exchange is obtained from friendly countries through their organizations such as embassies, F.A.O. Office, U.S.A.I.D., Rockefeller Foundation, Ford foundation and other scientific and cooperative international societies existing inside the country.
Purchase or Gift: The plant material can be easily procured by correspondence with agricultural institutions, stations, departments and botanical gardens from where it can be either purchased or obtained as a gift.
Packing of Material For Transport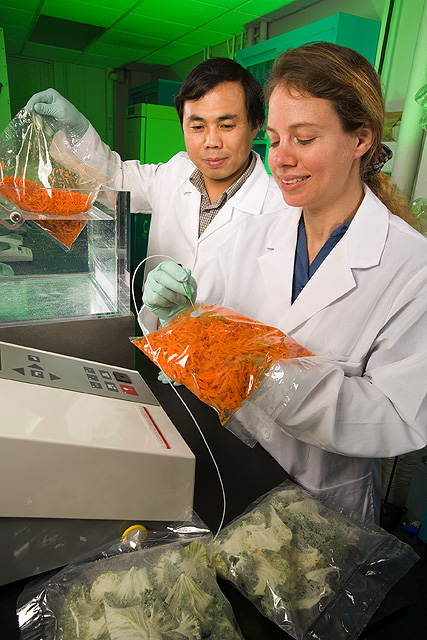 The sender first cleaned and treats the seeds with fungicides to make them free from weed seeds, seed-borne diseases and other contaminations and then packs them up in his own way of convenience. Special problem rises only with transport of seeds from tropical countries where there is no little or dormant period. Techniques have been worked out for this such as the use of charcoal packing in vacuum flasks (Whyte 1958). The packing of living vegetative material over long distances, generally by air, involve the various methods of preserving and packing.
Every material is well-labeled containing its number, botanical name and other necessary information. The whole package is properly addressed and then transported.
Cataloging
As soon as the material is received, it is inspected, treated, identified, numbered and catalogued by the concerned agency.
Multiplication and testing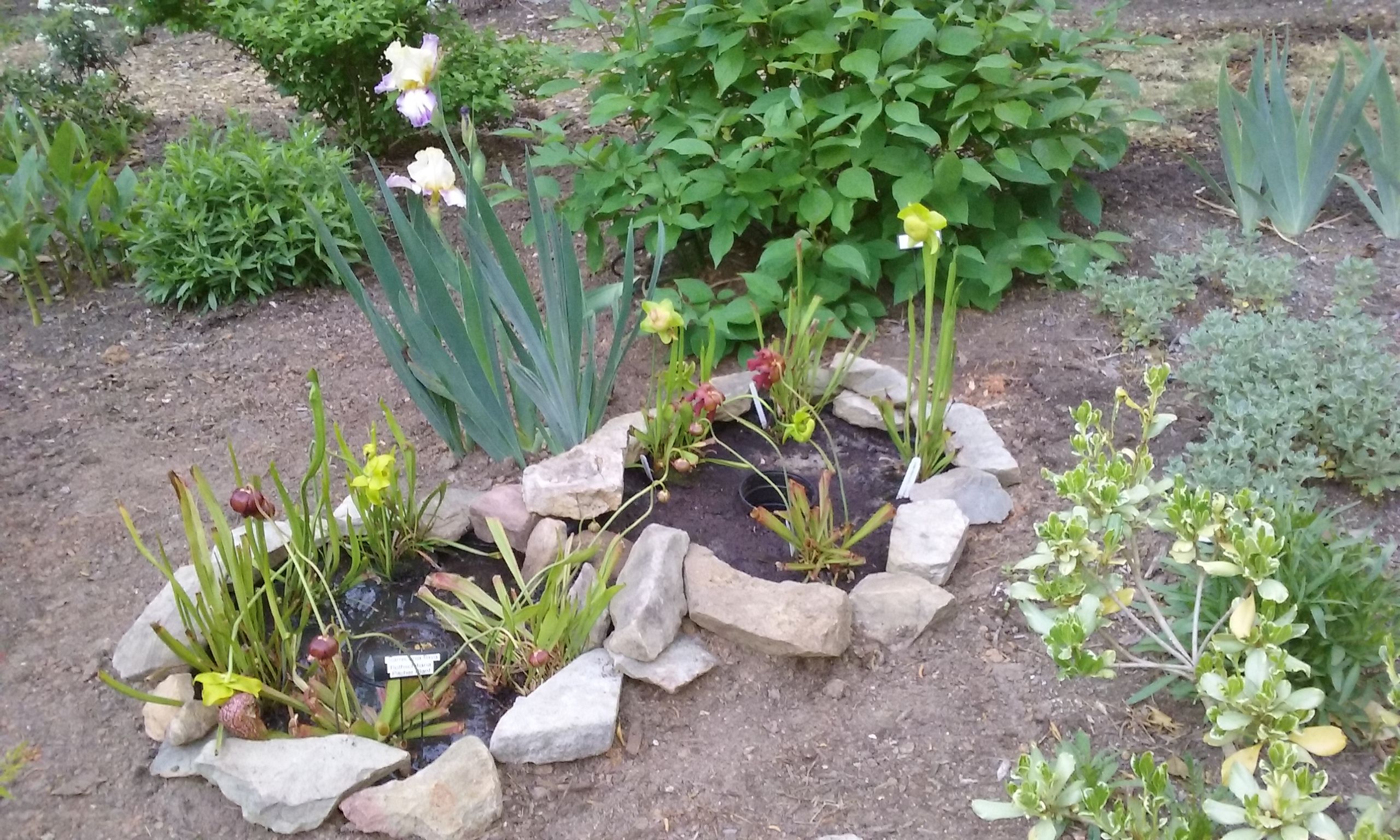 The introduced material after cataloging is handed over to the worker or institute interested in testing it. Preliminary multiplication and testing are carried out simultaneously at the place where the material is received first. As far as possible the material should be tested under normal conditions for evaluation of desired characters and acclimatization.
For testing, material is grown in isolated area either in nurseries or green houses where they are fumigated. During testing, the material may adopt or may not adapt to the new locality or area. The ability of crop to become adapted to a new climate is termed as Acclimatization.
Utilization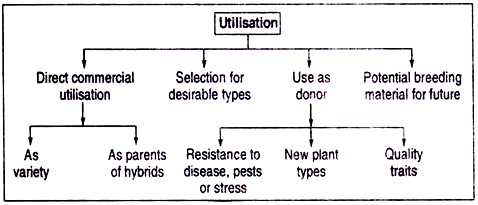 During testing the material found undesirable is discarded and suitable one is utilized further in any of the following ways:
Growing on introduced material
Selection of desirable plants from it, or
Using as the parent in hybridization.
Maintenance:
The introduced plant materials are maintained in viable condition so that they may be used again by workers on some future date.
---
References & Other Links
H.k Chowdhury (Elementary plant breeding)
Singh Bd (Plant Breeding principles and methods)
Links of Related Articles on this Topic:
https://plantlet.org/plant-introduction-and-acclimatization-easiest-method-of-crop-improvement/?preview_id=7619&preview_nonce=ee3f632ae9&_thumbnail_id=8150&preview=true
https://plantlet.org/plant-introduction-and-acclimatization-advantages-disadvantages-important-achievements-and-expeditions/?preview_id=7944&preview_nonce=8c505d05da&_thumbnail_id=7957&preview=true
---
Written by
Tasfia Tabassum, B.S. (Hons), Department of Botany, University of Dhaka